Bryan Health & Rehabilitation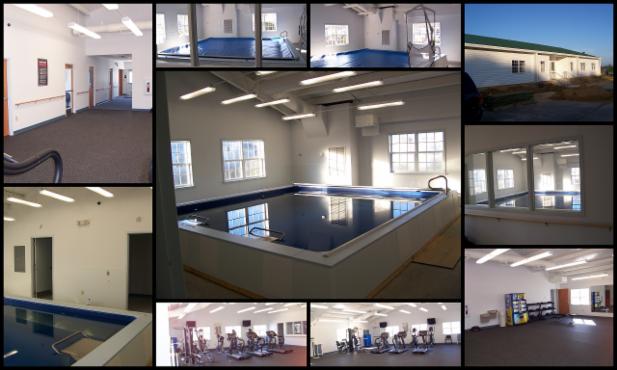 Allison-Shearin Rehab and Wellness Center
May 17, 2009 was open house and dedication of the center to honor Mr. Allison and Mr.Shearin. The center was named the Allison-Shearin Rehab & Wellness Center
Allison-Shearin Rehab and Wellness Center is dedicated to the promotion of health and its treatment. We work with our patients to determine their specific treatment goals. Our licensed physical and occupational therapists and speech/language pathologist provide complete range of rehabilitative evaluation and treatments for patients who have musculoskeletal and neuromuscular problems. A fully equipped and staffed wellness facility helps our patients achieve this goal.
The Center features a blend of prevention and treatment services all at one location. Our mission is to serve as the community resource for health improvement, combining traditional medical care with prevention, rehabilitation, fitness, education, and wellness services.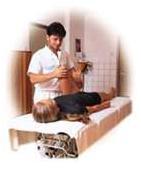 Rehabilitation Services
Specialized rehabilitation services are designed to promote faster recoveries, decrease hospital stays, and enchance patient independence and help individuals return to functional living. The following rehab services are available at A&S Rehab and Wellness Center:
PHYSICAL THERAPY (oncology, neurology, aquatics, orthopedics, cardiac)
OCCUPATIONAL THERAPY (oncology, neurology, lymphedema, arthritis program, upper extremity, hand therapy)
Specialty Center for Wellness:

Staying healthy and fit is now easier, thanks to the wellness and fitness programs offered at the Allison-Shearin Rehab and Wellness Center. Active preparation in a wellness program is a major step in achieving a healthier lifestyle.
A&S Rehab and Wellness Center is conveniently located adjacent to Our Community Hospital at 921 Jr.High School Road Scotland Neck, NC.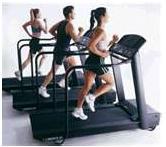 Regular Physical activity improves health in dome of the following ways
* Reduces risk of Heart Disease.
* Reduces feelings of depression and anxiety
* Helps control weight
* Helps with management of blood sugar levels for those with diabetes
* Helps build and maintain healthy bones
2. Facility Services
* Exercise prescription individualized to fit your goals and fitness level
* Computerized fitness evaluation - bicycle endurance test, body composition, strength and flexibility measurements and a health-risk appraisal
* Individual orientation to proper usage of exercise equipment
* Specialized exciser staff
* Follow-up reassessments
* Transition from therapy to individualized therapy programs
* Physical, Occupational, and Speech Therapy
3.Cardiovascular and strength training equipments, including:
* Treadmills
* Upright and recruitment bikes
* Total body trainers
* Upper body ergo meters
* Strength training machines
* Free weights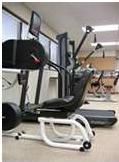 4. Nutritional Counseling and fitness programs
* Group Exercise Classes including Step, Ball & Balance and Stretch N' Flex
* Sit to be Fit- a chair class for strength, endurance and flexibility