Bryan Health & Rehabilitation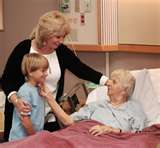 Professional Nursing
Innovative nursing care integrated with Electronic Medical Records (EMR). Our
nursing team brings both experience and expertise in all areas of healthcare to
meet the specific physical, social, and emotional needs of each resident.
At Bryan Health & Rehabilitation we work as a team to develop an individual
care plan for each resident. Our experience staff tailors each plan to meet the
resident's physical and social needs.
Ongoing in-service training and professional development programs keep staff
members current on changing regulation and care issues. Our staff strives to be
professional and responsive to each resident and their family.
Activities
Our Activity programs restore physical skills, promote social interaction, and
insure well being. Friendships form quickly while at Bryan Health &
Rehabilitation.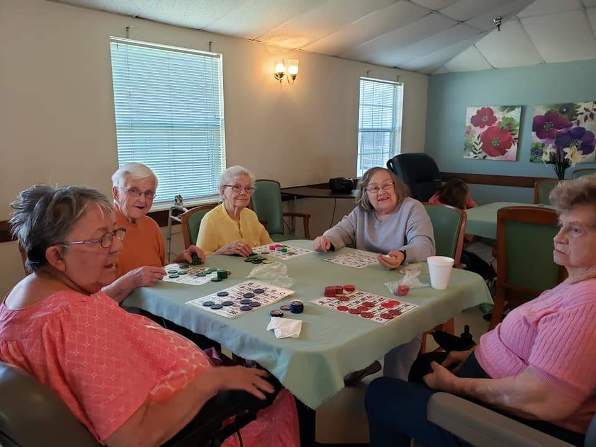 Dietary Services
Dietary services are directed by a Certified Dietary Manager who has

received extensive training in institutional meals service and the special diet
needs of our residents. All menus are prepared to ensure nutritional sufficiency
and modified diets are served as ordered by each resident's attending physician.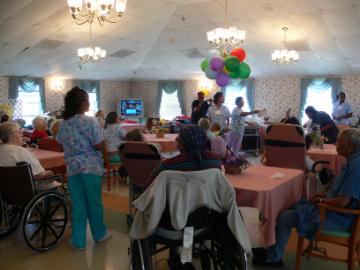 Social Services
The Social Services staff helps coordinate the medically related social and
emotional needs of each resident. The social worker acts on behalf of the
residents and families as an advocate. Our goal is to provide a smooth and
supportive transition to out facility and then back to your own home settings as
quickly as possible
Rehabilitation Services
Complementing our nursing team is a full range of physical, occupational and
speech therapies. We strive for our residents to meet their maximum
rehabilitation potential.
Services & Programs
Our goal is to help our residents to be as independent as possible so that they
can reach their highest potential. We preserve the resident's dignity through an
understanding and supportive environment.

Environmental Services
Housekeeping and maintenance services are provided by a dedicated group of
staff who take pride in the appearance, function and safety of all aspects of the
facility. Safety and security are the Maintenance department's top priority.
Financial Flexibility
Medicare
Medicare eligibility is enhanced by our pre-admission screening
process. Professional and knowledgeable staff are available to provide you with
up to date information about Medicare.
Medicaid
Medicaid pending residents are always considered for admission. Facility staff
are available to assist you with the Medicaid application process.
Private Insurance
Private insurance coverage will be pursued when necessary and appropriate.
Qualified staff members will provide assistance in completing insurance forms.
| | |
| --- | --- |
| | Wellness Center |