Bryan Health & Rehab
We make it easy to pay your bill from the comfort of your home.
Click link below: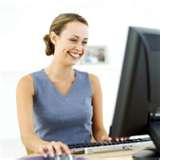 Making a Payment:
When you make an online bill payment through this website, the information you submit is securely encrypted using 128-bit SSL technology, the standard on the Internet. Bryan Health & Rehabilitation and its bank processing agent has access to this information. Credit card information is not saved; it is only used for the transaction you submit. Your name, contact information, and the amount of your payment are saved by Bryan Long Term Care for recordkeeping purposes in a secure database.

Refund Policy:
Patient refund inquiries should be made to the Business Office at 252.826.4144 x 203 during regular business hours. Our regular business hours are Monday through Friday from 8:00am to 4:30pm.

Internet log information:

Every computer on the Internet is identified by an "IP address". Our web site's server logs this information for troubleshooting purposes and to identify which pages are being visited most frequently.

How to contact us:

If you want to contact Bryan Health & Rehabilitation with questions about information you have submitted or mailings you have received, you can do so easily by visiting our Contact web page. For legal and accounting purposes, payment records will remain in our database, which is not stored at this web site's online server.