Our Community Hospital / Bryan Health & Rehabilitation
Primary Care Clinic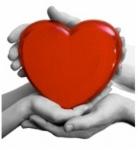 Hours: Monday -Thursday 8:00am - 6:00pm
Friday 8:00am - 4:30pm
No Appointment Necessary
Use Emergency Room Entrance
Phone: 252-826-4144 ext. 214
A primary care clinic is a medical facility that focuses on the initial treatment of medical ailments. In most cases, the conditions seen at the clinic are not serious, or not considered life threatening. If there is a condition discovered at a primary care clinic that may be considered extremely dangerous to the patient, a referral to a specialist may be made. Doctors at these clinics usually include internists, family physicians and pediatricians.
In most cases, a primary care physician will be the first stop in the line of treatment for a patient. These physicians are trained to handle a variety of problems, and usually referral to a specialist is not necessary. Further, primary care doctors may also handle routine matters, such as annual checkups, or any follow-up care needed. In some cases, the major care may be handled by a specialist, but the patient can return to the primary care clinic for the follow-up care.
Insurance often requires a patient to begin treatment with a primary care physician, most of whom either work in private practice or in a primary care clinic. This typically represents the cheapest option for the insurance company. For those who do not want to submit a claim to their insurance company or who do not have insurance, the primary care clinic will also be the cheapest option for them. The containment of cost is just one of the reasons why the primary care clinic has become so pivotal to healthcare in many different countries, including the United States.
The doctors at a primary care facility must undergo extensive training and be licensed to practice medicine. Therefore, while they are not deemed specialists, most have a rather broad range of knowledge in medicine, and can diagnose, or at least offer a preliminary diagnosis, on many different ailments. For treatment and further testing, a specialist may be recommended.
Primary care clinics are becoming more popular, as the delivery of medicine becomes more centralized, and patients demand more convenience.
Flu Shot are available:
Please call 252-826-4144 ext;214 for more information and make an appointment.